Roadkill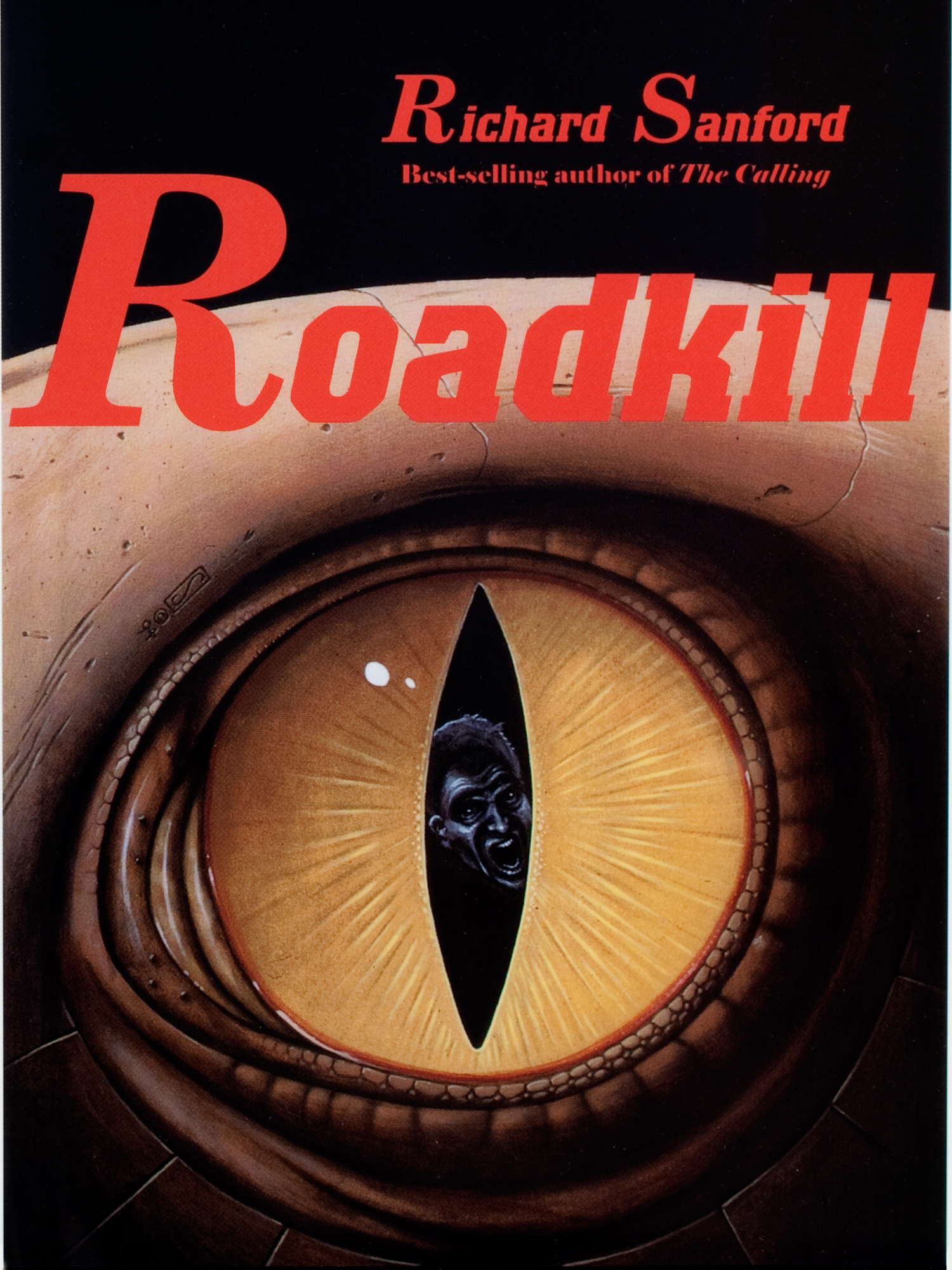 In the time of no time, in a year without number, a Chukchi shaman sees a vision in smoke. It causes him to tremble.
In the Oregon backwoods, survivalist crazies swing pickaxes and sledges, hammering out their cave in the foothills. They go too far. Now there is something wheeling above them in the darkening sky. Something terrible.
A hot young attorney in heels and hose daydreaming about her playtime, a professor and his brood on an overdue vacation, a former star running back pushing sporting goods, a big-rig driver on a last chance run—accidental travelers are sharing the same road. They aren't going where they think. Soon they will share a nightmare.
On a godforsaken twisting strip of Oregon blacktop, the travelers are converging. A long-haul truck driver haunted by the bottle is trying his damnedest to stay dry. Somehow a young school girl is there like a vision in his rearview mirror, dropped into his personal circle of hell. The slick foggy road is climbing.
The nightmare is dropping from the cloud. It picks out motion, senses blood.
Kill, it knows. Nothing on that road will be the same. Kill. There is a shuddering drum beat of wings. The last chance run for all the travelers is only beginning.
Published by Odeon Press.
What Readers Say
Check your tire pressure and keep your gas tank full; if you've ever peered into your rear view mirror, wondering just what might be back there in the darkness, then this book is for you!
Pirate Writings
In this truly riveting, edge-of-your-seat reading, Sanford brings back true horror as we all knew it with The Birds, The Thing, and Wolfen.
Write Way